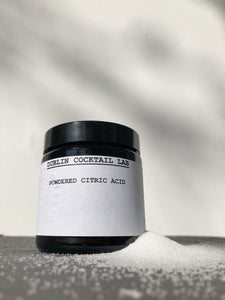 Citric acid is a compound originally derived from lemon juice, it allows you to balance sour with sweet without using organic, unstable alternatives with a short shelf life. 
As it's derived from lemons, this is possibly the best citrus alternative used in modern cocktails. It will also help stabalise your drink for a longer shelf life.
As with all acids, if using this product without a recipe or method, please start with a little and increase your quantity per drink/bottle to taste.