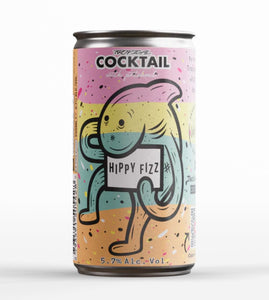 Porter's Gin, Tropical Shrub, Patchouli, Hop Soda
This fruity, funky tropical fizz is perfect when you want something refreshing and fizzy but also sophisticated, with a suitable level of complexity.  The distinctive aroma and taste comes from patchouli leaf, a herb made famous by hippies in the 60s and 70s, hence the name, and why the shark on the label is so groovy. 
Drink chilled from the can, or serve in a highball glass with good quality ice.