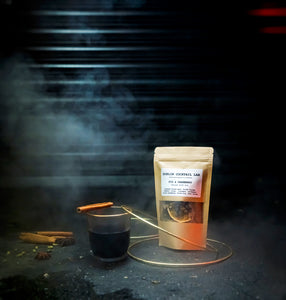 Our winter staple, the delicious fig and cranberry mulled wine pack is back! Simply add wine and sugar and within 15 minutes you'll be enjoying a gorgeous festive wine.
Handmade with all natural and organic fruits and spices. 


1 pack makes roughly 4 litres of mulled wine, however this can be stretched to 6 litres if you're patient and allow time to infuse. 


contains: candied citrus fruits, dried orange, cinnamon, pimento, clove, cardamom and star anise