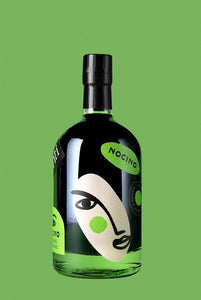 Nocino is an Italian liqueur made with unripe walnuts that are still soft in their green husks, in this case picked specifically on June 24th.

It's spicy, sweet, and slightly bitter, and delicious when worked into dark rich cocktails, served drizzled over vanilla ice cream, or served on its own as an after dinner tipple. 
This 50cl from Scacciaventi is 40% ABV and has a seriously tasty cinnamon, clove and nutmeg finish.