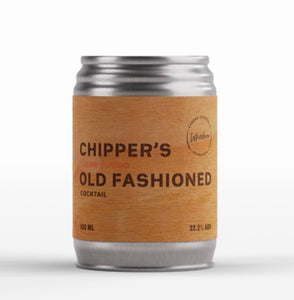 Virgin Oak Whisky, Cherrywood Bitters, Gum Sugar
Chipper's is a classic old fashioned cocktail, with the addition of cherry wood bitters which we make in-house by infusing cocktail bitters with whisky and pure cherry wood.  The result is an indulgent combination of oak, spice and sweetness.  On top of this the label itself is made of 100% cherry wood, making it a joy to touch.
Drink chilled from the can, or pour into a rocks glass with good quality ice and orange peel garnish.